THURSDAY MESSAGE APRIL 7, 2020
Cheers to the greatest teachers on Earth! Happy Teacher appreciation week!
NEW ADAMS TIGERS AT HOME CHALLENGE: LITERARY CONTEST FROM DR. PRICE
Growing up, one of the most transformational moments for me as a writer was my schools' annual Literary Contest. It was a contest in which all students could submit an original piece of writing for a chance to win an award and be honored. It gave me the nudge I needed to take on an independent writing project, with the added incentive of being honored for my work. For years, I have wanted to begin an annual Literary Contest at Adams. As I think about the moment we are in right now, I think that a little extra motivation might be just the thing our kids need! For that reason, I am announcing our first
Literary Contest at Adams! TK - 6th grade students are invited to submit an original piece of writing. We will accept true stories from their lives, fictional stories (made-up), or poems.
Each student can submit one piece of writing. 1st, 2nd, and 3rd place
prizes will be awarded to top winners in the following categories:
TK-1 Narrative, 2-3 Narrative, 4-6 Narrative, TK-1 Poem, 2-3 Poem, 4-6 Poem Submissions will be judged on creativity, originality, and craft. While they will not be judged on spelling and conventions, they must be edited before submitting.
All Submissions due to Ms. Price (mprice@sbunified.org) by May 22nd. *May be typed or hand-written (and photographed to submit)
Please see the attached video (also found HERE) for more details and the official announcement!STUDENT COUNCIL ANNOUNCEMENTS
Our next School Pride Day is this Friday, May 8th is crazy socks day!Encourage your student to grab their most colorful socks on Friday and wear them to their class Zoom session. Take photos of your student in their socks learning from home and send them to Mrs. Fresch at
kfresch@sbunified.org
to post. Be sure to also watch the Pledge of Allegiance and Patriotic Song on Fridays.
BOOK COLLECTION
Thank you Thank you! We collected so many great books and can't wait to get them in the hands of our students who need them!
CHECK OUT OUR ANNUAL BOOK FAIR ONLINE!
School eFairs give you a convenient, affordable way to grow your child's at-home libraries with the latest books by popular authors. Or you could add something timeless and classic to your child's collections. We've paid close attention to the mix of books being offered to ensure they are relevant to your reader. During school closures it is important to make sure students have plenty of books at home to read. You could also think about buying books to take you through the summer. Funds raised during the on-line book fair will be used by our library media tech, Liz Solis, and Dr. Price to purchase books for families in need so start shopping to help out your own students as well as others in need! See attached Flyer. eFair dates: Monday, May 4th - Sunday, May 8th
eFair Code: Z2XW5
Adams School efair
STUDENT ENTRY IN JUST DANCE CONTEST
Watch Natalia Trevino, grade 5, Mrs. Gallagher's student, in her YouTube video entry for an on-line dance competition. She has traveled the world as a Flamenco Dancer already at her young age and we are so proud to highlight her talent!!
https://youtu.be/3WV6kGedrmc
Please vote for her after watching by clicking the thumbs up to like the video! Good luck Natalia!
ORDER YOUR CHILD'S YEARBOOK TODAY!
Don't miss out on this special opportunity to save all the great memories from this year, including some remote learning memories! To Order Visit the
TreeRing website
here and use our school's passcode: 1014091903021123. You have until MAY 15th to purchase and customize your yearbook.
PUBLIC LIBRARY HELP
Learning Together: Virtual Support for Students: Are you having trouble assisting your kids with school assignments? The Santa Barbara Public Library is here to help! Bilingual staff offer support to understand school assignments, figure out new apps and learning technology, and answer questions related to studying from home. Text us at 805-764-4542 or call 805-564-5674 between 2 and 4 pm on Mondays or Wednesdays, and we'll send you an invitation to a Zoom meeting so that you and/or your child can video chat with us. If a telephone call works better for you, we can do that too. We can assist children directly with assignments or help parents with school-related challenges.
RALPH MOUSE READ ALOUD WITH MS JANEY
Log on to Zoom each day Monday, Tuesday, Thursday and Friday from 4 to 4:30 PM to hear Ms Janey, our reading Curriculum Specialist, read the third book in the Ralph series! Starting on Monday you can use the same Zoom Link for each session.
Use this Zoom ID to log in: 206 568 1727
MINDFULNESS FOR KIDS
Michael Katz, our very own Mindfulness teacher for students in grades K-1 has provided a video from his DVD "Storyteller Michael Katz Live at Freight and Salvage". The story he tells is the "Magic of Patience", which he shared with all of the schools he visited earlier this year. Please share with your child and tell them to enjoy! Here's the link:
https://vimeo.com/414071751/9aeb25442d
CALM STORYTIME OPPORTUNITY
Please tell your students to join CALM for Storytime! Stories every Tuesday from 10:30-11:00 am. Ideal for students between the ages of 4 and 8 years of age, but everyone is welcome! Pass along to families as you see fit. Join Zoom Meeting
https://sbunified.zoom.us/j/95800973043
ZOK: AOK AFTER SCHOOL REMOTE LEARNING TIME

When: MONDAY-THURSDAY 3-5PM Where: ZOOM ( WAS SENT TO REGISTERED AOK FAMILIES ON PARENT SQUARE) WHAT IS IT? Z-OK will be a safe and inviting place where students can drop in and get any school work support from leaders, get questions answered, and most importantly a safe place where we focus on their social emotional well being with activities that cultivate a feeling of prosperity and support for our students who are being affected by the results of COVID-19 and remote learning. Zoom Activities will be made to give students a voice as to what their interests are.
REMOTE TUTORING FREE RESOURCE
I have a rare few outside school tutoring referral opportunities available through the Santa Barbara Education Foundation. Please email me, Mrs. Fresch, for a referral link if you feel your student could use some extra one-on-one help during this time.
ENROLLMENT
Enrollment for NEW students for next school year 2020-2021 will take place on-line. See link attached here:
On Line Enrollment Link
If you have any questions about how to proceed with online enrollment please email Virginia
vrisso-ortiz@sbunified.org
.
SPIRIT WEAR:
On Fridays encourage your students to still wear their Tiger Wear and send me photos of their learning from home. Fridays are also Bike to School or Walk to School for lunch pick-up days. Seeing other friends out and around the neighborhood in their Tiger Wear is nice!
CONTINUE WITH OUR ON-GOING CHALLENGES:
Practice Peace not Panic, Cardboard Challenge, Movement Challenge, Poetry Challenge, new Lego Building Challenge, Sidewalk Chalk Art Challenge, Getty Art Challenge, and new Literary Challenge.
MENSAJE DE JUEVES 7 DE ABRIL, 2020
¡Saludos a los mejores maestros de la tierra! ¡Feliz semana de agradecimiento al maestro!
NUEVOS ADAMS TIGRES EN DESAFÍO EN CASA: CONCURSO LITERARIO DE LA DRA. PRICE
Al crecer, uno de los momentos más transformadores para mí como escritor fue el concurso literario anual de mi escuela. Fue un concurso en el que todos los estudiantes pudieron presentar un escrito original para tener la oportunidad de ganar un premio y ser honrados. Me dio el empujón que necesitaba para emprender un proyecto de escritura independiente, con el incentivo adicional de ser honrado por mi trabajo. Durante años, he querido comenzar un concurso literario anual en Adams. Al pensar en el momento en que estamos ahora, ¡creo que un poco de motivación adicional podría ser justo lo que nuestros hijos necesitan! Por esa razón, ¡estoy anunciando nuestro primer concurso literario en Adams! TK - 6 estudiantes están invitados a enviar un escrito original. Aceptaremos historias reales de sus vidas, historias de ficción (inventadas) o poemas. Cada estudiante puede presentar una pieza de escritura. El primer, segundo y tercer lugar se otorgarán a los ganadores principales en las siguientes categorías: narrativa TK-1, narrativa 2-3, narrativa 4-6, poema TK-1, poema 2-3, poemas 4-6. ser juzgado por creatividad, originalidad y artesanía. Si bien no serán juzgados por ortografía y convenciones, deben ser editados antes de enviarlos. Todos los envíos se deben a Ms. Price (
mprice@sbunified.org
) antes del 22 de mayo. * Puede ser mecanografiado o escrito a mano (y fotografiado para enviar)
¡Vea el video adjunto (que también se encuentra AQUÍ,
HERE
) para obtener más detalles y el anuncio oficial!
ANUNCIOS DEL CONSEJO ESTUDIANTIL
¡Nuestro próximo Día del Orgullo Escolar es este viernes 8 de mayo, es un día de calcetines locos!
Anime a su estudiante a tomar sus calcetines más coloridos el viernes y usarlos sesión de Zoom de clase! Tome fotos de la de su estudiante en calcetines aprendiendo desde casa y envíelas a la Sra. Fresch a
kfresch@sbunified.org
para publicar. Asegúrese de ver también la Promesa de lealtad y la canción patriótica los viernes.
COLECCIÓN DE LIBROS
¡Gracias Gracias! ¡Recopilamos tantos libros geniales y estamos ansiosos por ponerlos en manos de nuestros estudiantes que los necesitan!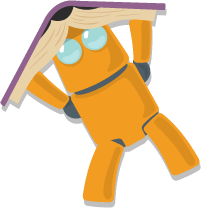 VISITE NUESTRA FERIA ANUAL DE LIBROS EN LÍNEA
Los eFairs de la escuela le brindan una manera conveniente y económica de hacer crecer las bibliotecas en casa de su hijo con los últimos libros de autores populares. O podría agregar algo clásico y atemporal a las colecciones de su hijo/a. Hemos prestado mucha atención a la combinación de libros que se ofrecen para garantizar que sean relevantes para su lector. Durante el cierre de la escuela es importante asegurarse de que los estudiantes tengan muchos libros en casa para leer. Tambien podrias pensar en comprar libros para pasar el verano. Los fondos recaudados durante la feria del libro en línea serán utilizados por nuestra tecnología de medios de la biblioteca, Liz Solis, y la Dra. Price para comprar libros para familias necesitadas, ¡así que comience a comprar para ayudar a su propio estudiante y a otros necesitados!Fechas de eFair: lunes 4 de mayo-domingo 8 de mayo
Codigo de eFair: Z2XW5
Adams School efair
ENTRADA ESTUDIANTIL EN CONCURSO SOLO DE BAILE
Mire a Natalia Trevino, 5to grado, estudiante de la Sra. Gallagher, en su entrada de video de YouTube para una competencia de baile en línea. ¡Ya ha viajado por el mundo como bailarina de flamenco a su corta edad y estamos muy orgullosos de resaltar su talento!
https://youtu.be/3WV6kGedrmc
¡Vota por ella despues de mirarla haciendo clic en los pulgares para darle me gusta al video! ¡Buena suerte Natalia!

¡PIDE EL ANUARIO DE TU HIJO/A HOY!

¡No se pierda esta oportunidad especial de guardar todos los buenos recuerdos de este año, incluidos algunos recuerdos de aprendizaje remoto! Para ordenar visite el sitio web
TreeRing website
aquí y use el código de acceso de nuestra escuela: 1014091903021123.
Tiene hasta el 15 de MAYO para comprar y personalizar su anuario.

PUBLIC LIBRARY HELP
Aprendiendo Juntos: Ayuda Virtual para Estudiantes
¿Necesita ayuda con los deberes escolares de sus hijos? La biblioteca pública está disponible para ayudarte! Personal bilingüe te ofrece apoyo para entender los deberes escolares, manejar nuevas tecnologías de aprendizaje, y ayudarte con cualquier pregunta relacionada con los estudios de sus hijos. Envía un texto al número 805-764-4542 o llama al 805-564-5674 durante las horas de 2-4 de la tarde los lunes o miércoles, y te enviaremos una invitación a una sesión de Zoom para participar en un videochat con nosotros. Si prefiere platicar por teléfono, también se puede. Podemos ayudar a tu hijo/a directamente o podemos platicar contigo.

RALPH MOUSE LEER EN VOZ ALTA CON SRA JANEY
Inicia sesión en Zoom todos los días los lunes, martes, jueves y viernes de 4 a 4:30 PM para escuchar a la Sra. Janey, nuestra especialista en lectura de currículo, leer el tercer libro de la serie Ralph. A partir el lunes utilice esta ID de Zoom para iniciar sesión: 206 568 1727

MENTE PARA LOS NINOS
Michael Katz, nuestro propio maestro de Atención plena "Mindfulness" para estudiantes en los grados K-1 ha proporcionada un video de su DVD "Storyteller Michael Katz Live at Freight and Salvage". La historia que cuenta es la
"Magia de la paciencia, Magic of Patience" , que compartió con todas las escuelas que visitó a principios de este año. ¡Por favor comparta con su hijo y dígales que lo disfruten! Aquí está el enlace: https://vimeo.com/414071751/9aeb25442d

OPORTUNIDAD DE TIEMPO DE CUENTOS - CALM
¡Dígales a sus estudiantes que se unan a CALM para tiempo de cuentos! Historias todos los martes de 10:30 - 11:00 AM. Ideal para los estudiantes edades de 4 y 8 años, ¡pero todos son bienvenidos! Pase a las familias como mejor le parezca. Unirse a la reunión de Zoom: https://sbunified.zoom.us/j/95800973043

ZOK: AOK DESPUÉS DE LA ESCUELA TIEMPO DE APRENDIZAJE REMOTO
Cuándo: LUNES a JUEVES 3-5 PM Donde: ZOOM (ENVIADO A LAS FAMILIAS REGISTRADAS DE AOK EN LA PARENTSQUARE) ¿QUE ES? Z-OK sera un lugar seguro y acogedor donde los estudiantes pueden ingresar y obtener el apoyo del trabajo escolar de los líderes, recibir respuestas a sus preguntas y, lo más importante, un lugar seguro donde nos enfocamos en su bienestar social y emocional con actividades que cultivan un sentimiento de prosperidad y apoyo para nuestros estudiantes que están siendo afectados por los resultados de COVID-19 y el aprendizaje remoto. Se realizarán actividades de Zoom para dar a los estudiantes una voz sobre cuáles son sus intereses.

TUTORÍA REMOTA RECURSO GRATUITO
Tengo algunas oportunidades de referencia de tutoría fuera de la escuela disponibles a través de la Fundación de Educación de Santa Barbara. Envie un correo electrónico a la Sra. Fresch para obtener un enlace de referencia cree que su estudiante podría necesitar ayuda individual adicional durante este tiempo.

INSCRIPCIÓN
La inscripción para NUEVOS estudiantes para el próximo año escolar 2020-21 se llevará a cabo en línea. El enlace se adjuntará a continuación. On Line Enrollment Link
Si tiene alguna pregunta sobre cómo proceder con la inscripción en línea, envíe un correo electrónico a Virginia: vrisso-ortiz@sbunified.org

ROPA DE ESPIRITU
Los viernes, aliente a su estudiante a que todavía use sus Tiger Wear y me envíe fotos de su aprendizaje desde casa. Los viernes también van en bicicleta a la escuela o caminando a la escuela para los días de recogida en el almuerzo. ¡Ver a otros amigos por el vecindario con su Tiger Wear es agradable!

CONTINÚE CON NUESTROS DESAFÍOS
Practice Peace not Panic, Cardboard Challenge, Movement Challenge, Poetry Challenge, new Lego Building Challenge, and new Sidewalk Chalk Art Challenge y el nuevo Literary Challenge.